Towbar wiring kits
Towbar wiring kits
ECS Electronics develops and manufactures a wide range of towbar wiring kits for every make of vehicle. The OE specifications and solutions are all completed in close collaboration with the automotive industry. Where needed, CAN-Bus technology is integrated into all the necessary functions.

ECS designers include the same connectors in the wiring that will fit into the vehicle as the manufacturer intended. This makes the ECS wiring kits a professional installation that does not risk any damage to the vehicle's wiring loom or management systems.

Comprehensive fitting instructions are included with each wiring kit and are full of useful information to help you install the electrical kit and also which vehicle trim panels have to be removed. The instructions are the best in the business and use clear step-by-step illustrations so the fitting process can be easily understood.

Should there still be questions during the installation, you can consult our FAQ's (Frequently Asked Questions) or contact the 'Technician Support' helpline. Within every wiring kit we give our customer care service free phone number which connects to our multi-lingual technical website and helpdesk support. Our engineers, who develop our sets, are completely familiar with their designs and the models of vehicles. With the help of our specialist assistance you don't have to take any chances with the installation of our wiring kits.

This technical support is guaranteed, which makes our product extra safe for you and your customers.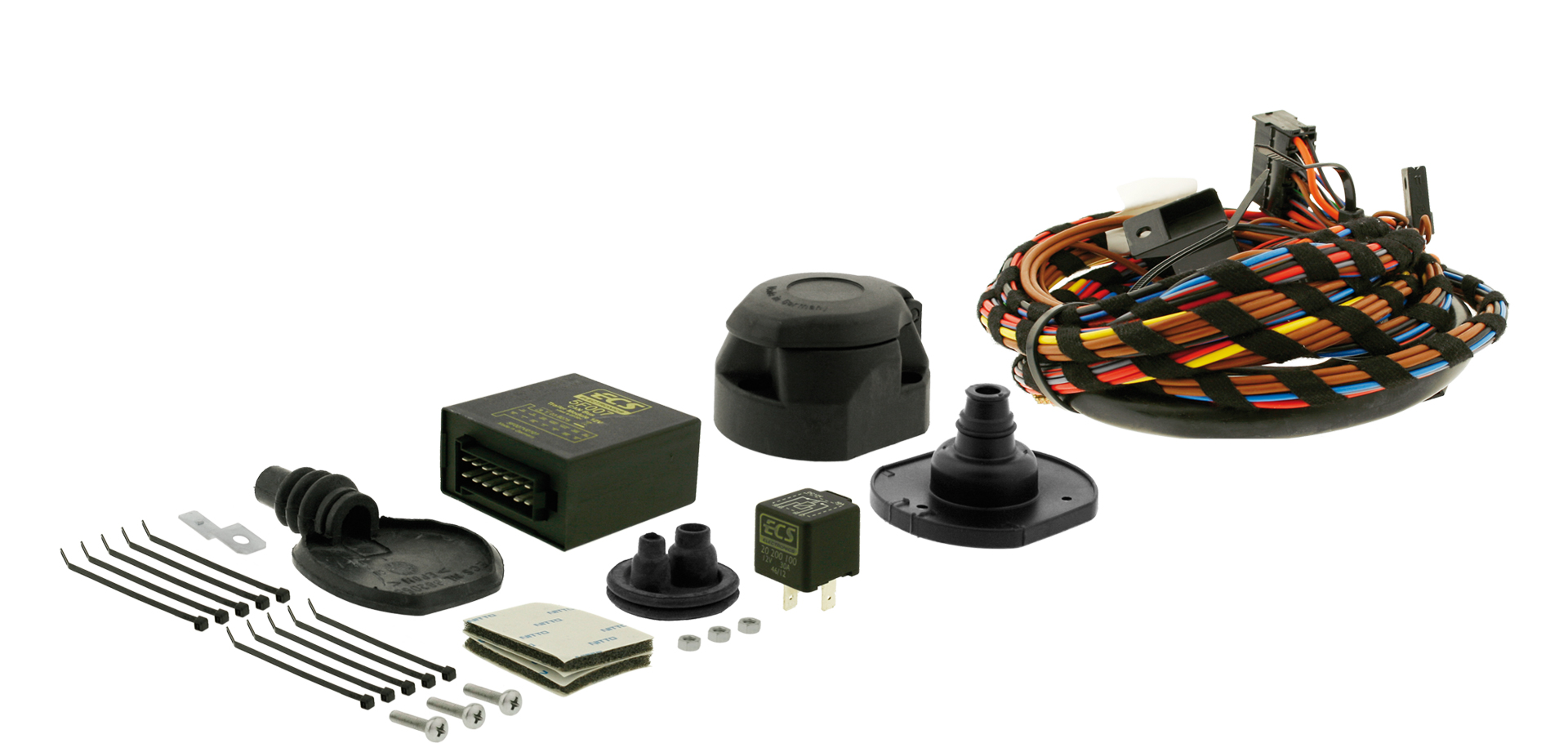 Quality
As technology continues to develop and the quality requirements in the automotive industry improve, we invest continually to improve our products. High quality designs are the result of using advanced technologies, continual checks and testing during each phase of the production process.
Multiple tests are carried out to ensure that products meet the standards. ECS is IATF 16949 certified, which means that all manufacturing and administration processes in the company meet the automotive quality standards.